Vanessa Morley
Craig  & Michelle are 10/10 – impressive and awesome – couldn't fault them.  Why would you have artwork other than your own family on your walls.  It is so important to have.  We have been to them for all  3 of our children.  I  knew I could trust them and was happy to spend money on something  I just love.

Desiree von Bergheim
We have been lucky to have Craig & Michelle be part of all our family milestones – including our wedding and each of our three children when they were 10 days old. The shoot is always heaps of fun and laughs and the kids love the experience. The studio is amazing and Craig & Michelle make you feel right at home. I know the photos will be on display forever and the children love them in the house. I cannot thank Michelle & Craig enough for capturing these precious moments.

Shannon Emerson
My family and I have had 3 amazing photos shoots with Craig & Michelle over the past 6 years. We automatically felt at ease and comfortable. The guidance we were given throughout each shoot was great and the end result was amazing. We now have endless memories in our gorgeous photo boxes, each created with a photo of our amazing daughters. We will definitely be returning for an updated family shoot.

Jacqui See-Byford
My daughter purchased a voucher for me to use the services of Craig & Michelle and I decided to use it for a family portrait opportunity. My family and I were very impressed with the photo shoot and we all really enjoyed the time we spent together doing this. Craig put us all at ease and made the whole experience fun, which added to the final photos we received. We were so thrilled and delighted with the photos and we found it very difficult to choose which ones we wanted because they were all so very good. There was an amazing range of products to choose from we found it difficult to decide at first. In the end we couldn't go past the aluminium option and we choose this option to display the wonderful photos in our home. This product is amazing and the resolution of the photos is simply stunning. We also purchased the portfolio box which provided us with a wonderful selection of photos from the day. We are so delighted with the quality of the products and the photographs themselves we recommend them whenever we can. I run my business from home and my clients comment regularly about how beautiful the photos are. It is a wonderful edition to our home which we treasure.

Anneliese Ashworth
I wanted to make sure we had photos as a family as it's easy to just snap away on your phone and end up with photos that you aren't in. The portfolio box we got was great value for money as it included a range of photos from the shoot. I also appreciated Craig never applied any pressure tactics to us when it come to what to buy – he told us our options and then let us decide. Would definitely recommend Craig to friends.

Debbie Larson
We were very happy with our photography experience with Craig and Michelle when they photographed us for our family portrait.  We met one late afternoon in a beautiful outdoor bush setting and spent a couple of hours taking photographs of our family together or individually in various locations.  The photographs were lovely!!  Too many fabulous ones to choose from but we finally agreed on a large canvas print and several smaller prints for framed gifts to grandparents.  Thank you to Craig and Michelle for an easy, professional experience and great quality photos.

Beth Lismanis
I wasn't sure what to expect and felt a bit nervous and shy to begin with,  but Craig and Michelle were very professional and made me feel very welcome, like their guest, and so I was able to relax and enjoy the session.  They let me take my time and  I didn't feel any pressure to do anything I wasn't comfortable with, during the session itself nor when viewing the photos.  The photos they produced are top quality,  and  I couldn't be happier.  Thank you!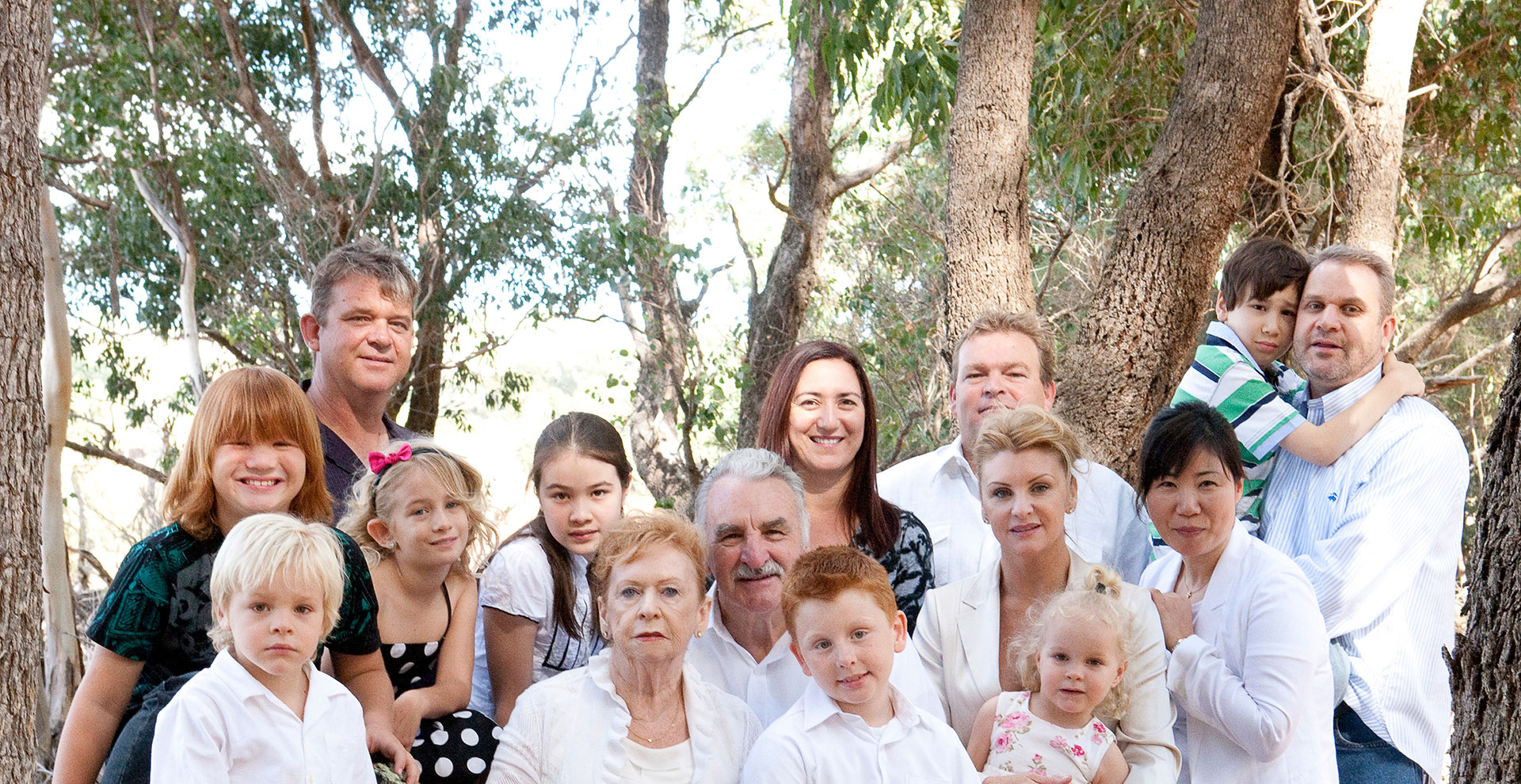 Family – a little bit of crazy, a little bit of loud & a whole lot of love